Show Schedule
Windcrest Riders Look Forward to Showing in Competitions at all Levels!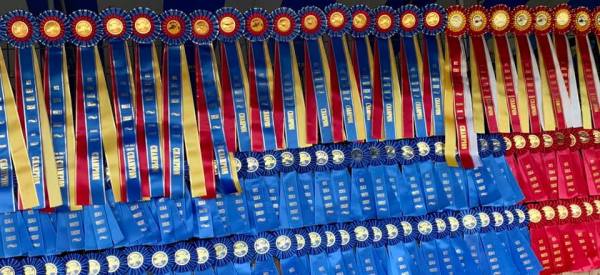 Our riders compete at local one-day shows, where riders can show in divisions ranging from walk-trot and short stirrup up through the "Big Eq". Our "A" circuit show schedule includes the Vermont Summer Festival, Fairfield County Hunt Club, WEF, Ocala, Fieldstone and Lake Placid.
Pony riders at Windcrest look forward to attending the USEF National Pony Finals each year. Some of the regional year end finals we attend include the Connecticut Hunter & Jumper Association Finals, the Massachusetts Hunter/Jumper Medal Finals, Rhode Island Horsemens Council Finals, and the New England Horsemens Council Medal Finals.
National Finals and Year-End shows we may attend include, the National Children's and National Adult Medal Finals, the Capital Challenge, the USEF Hunter Seat Medal Final, the Pennsylvania National Horse Show, the Washington Equitation Classic, the Washington International Horse Show, and the ASPCA Maclay Final. In addition, Windcrest also hosts a number of schooling and rated shows throughout the year.