Lessons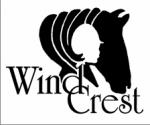 Windcrest Farm offers a quiet, supportive and professional atmosphere to support your riding goals.







We realize that people learn to ride for many different reasons. Whether your goal is competition, recreation, or gaining a thorough knowledge of the art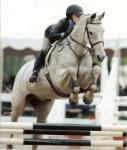 of horsemanship, we will design a riding lesson program to suit your individual needs. We offer riding instruction and coaching for pleasure riding through showing on the "A" circuit.

Our aim is to provide riders with the necessary skills to realize their goals and a safe, supportive environment where both horse and rider can enjoy the many benefits and pleasures of this wonderful sport.
Because our primary concern is the safety and well being of both rider and horse, students of at Windcrest learn a strong foundation of basics. Developing a secure seat, good hands and effective use of the aids enables our riders to meet most riding situations with security, control and equestrian tact, and provides the basis for all further learning.
Good communication between horse, trainer and rider is key in establishing an effective working relationship. At Windcrest we focus on equipping our riders with the knowledge and skills to pursue their goals and meet challenges with assurance and safety.

FEE SCHEDULE
Beginner Lesson (Up through Walk Trot) $50
Intermediate (Walk Trot Canter and Cross Rails) $60
Advanced (Jumping higher than Cross Rails) $70